Partee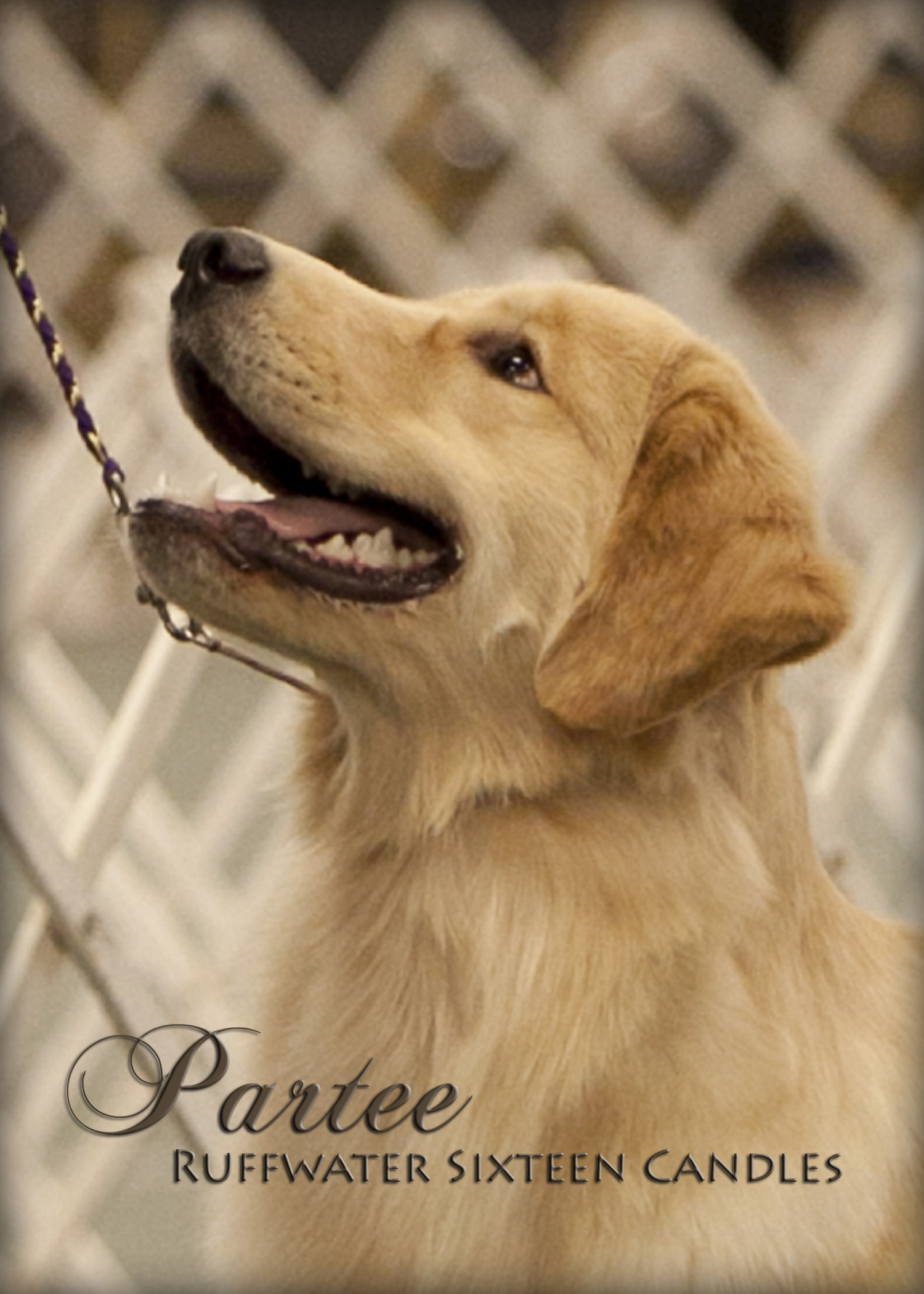 Ruffwater Sixteen Candles BN RN CA CGC TDI
Partee is out of Dazzle and is sired by Gibbs. I am thrilled with how she is growing. She is the "whole" package. She's beautiful to look at but is also eager to learn. Partee is started in several venues including: conformation, agility, obedience, and dock diving. She is up for anything but also loves to snuggle. We are excited to watch her grow and see all that she can accomplish.
Partee had an exciting start to her show career! At just a hair over 4 months of age, in beautiful competition, she won Best of Breed at the Chagrin Valley Kennel Club Puppy match. Partee then went on to win a Sporting Group 4th! Not too shabby for her first time in the ring! At 6 months & 3 days old at her first AKC show, Partee takes Reserve Winner's Bitch! At 12 months old, Partee takes RWB to the major at the GRC of Columbus from BBE. Can't wait to see what lies ahead for Partee!
Partee finished her Rally Novice title on 5/19/14 with scores of 100, 99, and 96 with 1st, 2nd, and 3rd placements. At the Crown Classic show in Cleveland, Partee earns her Beginner Novice title in three straight tries! She has great attention and has wonderful work ethic!
Clearances-
Eye GR-EYE2742/3F-VPI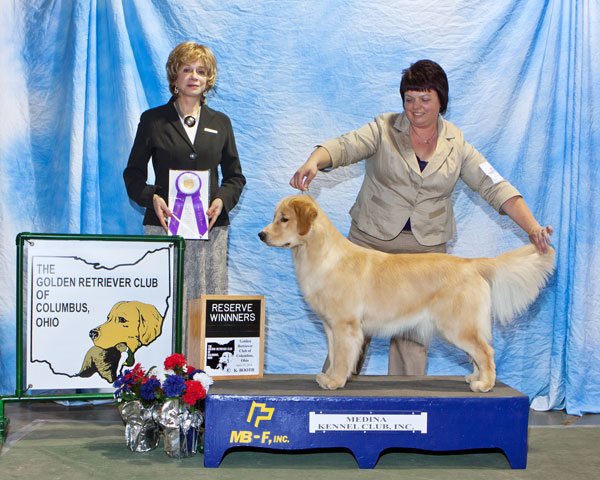 Partee taking Reserve Winner's Bitch to a 4 pt major from BBE at 12 months of age at
the Golden Retriever Club of Columbus in April 2014.